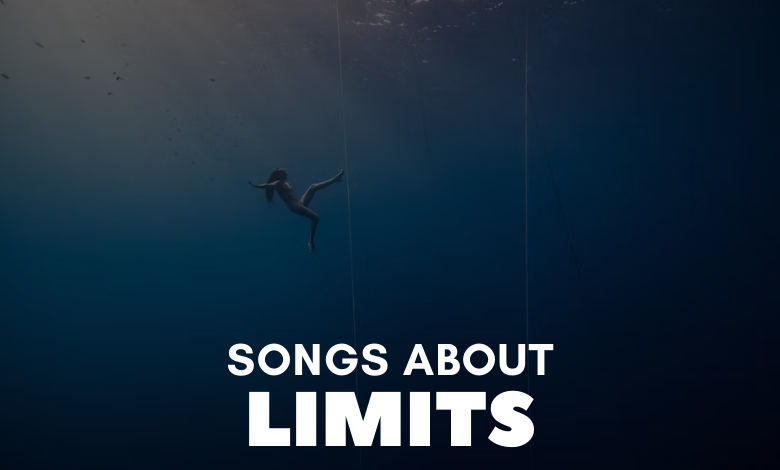 There are many amazing songs about limits, having no limits, pushing limits and so on… Music can make you feel lots of different feelings. Some songs can make you feel sad, while some can make you feel happy, energized or motivated. A lot of the songs that are about having no limits can have that motivating feel to them. If you are feeling limitless and want to listen to a song to enhance this feeling, get ready to take a look at the awesome song suggestions we have for you on this post!
Bad Omens – Limits
We are starting out this list with a song that has a very energetic melody that definitely fits the theme. However, despite its name, this song is not directly about limits, but about a failed relationship. But with the anger that is expressed through the song and its lyrics, it seems to be written from a perspective of someone whose limits had been pushed. It is about a manipulative partner who is trying to make the protagonist look bad in the eyes of others.
Paul Engemann – Push It to the Limit
Written by Giorgio Moroder and Pete Bellotte and performed by Paul Engemann, "Push It to the Limit" was featured in the well-known crime movie Scarface. It is one of the iconic songs about limits and it definitely has the vibes of its time. The song has an energetic melody and as its name suggests, it is a song about going forward boldly, taking risks, not being distracted or afraid and just pushing things to the limit.
Danny Gokey – Take It to the Limit
Many of the songs that are about limits or breaking the limits are about living boldly and pushing boundaries. But some of them, like this one, are about taking things to the limit and being brave in a relationship. Fittingly, it has a fairly energetic melody, although a soft one compared to many songs with a similar theme. In the lyrics, the protagonist addresses a girl whom he tells to let go of things holding her back and "take it to the limit".
G-Eazy – No Limit ft. A$AP Rocky & Cardi B
One of the songs about no limits that can be worth listening to is "No Limit" by G-Eazy, featuring A$AP Rocky and Cardi B. In terms of the beat, this song has a groovy and easy-listening sound. While most of the lyrics sound like they were just added because the words rhyme and they don't have a lot of meaning, the song is about superficial themes and living a materialistic life without limits.
Feist – The Limit to Your Love
Here is another amazing song that is about limits which actually uses this theme to discuss love. Firstly, "The Limit to Your Love" is a wonderful and cozy song with a slow and immersive melody. The lyrics of the song are about a man who loves and cares about his partner a lot, but only to a degree. Despite this, the protagonist wants to get closer because she loves without a limit.
Wiz Khalifa – No Limit
Another one of the enjoyable songs about limits to listen to is "No Limit" by Wiz Khalifa, which is an awesome song with a fun and energetic beat that fits the theme. Being a fairly lengthy track, there are parts where the beat slows down, too. The lyrics of the song are basically about the artist's ostentatious lifestyle.
Jamie T – Limits Lie
Although many of the songs that are about limits have an energetic and upbeat melody, this song starts out fairly slow and keeps that way until it gets close to the end. "Limits Lie" by Jamie T is a song which is about a relationship that is ending.
Enigma – Push The Limits
A nice choice among songs about pushing limits can be "Push The Limits" by Enigma. This song is mostly instrumental and it has a dreamy and ethereal melody. While the song doesn't have a lot in terms of lyrics, what it has is quite bold and strong. The lyrics are about not being bound by society's rules, being authentic and pushing the limits.
Usher – No Limit ft. Young Thug
In case you are looking for rap songs with a theme about no limits, you may want to check out "No Limit" by Usher featuring Young Thug. The lyrics of the song are simply about the lifestyles of these two rappers.
DaniLeigh – No Limits
Here is another popular example among rap songs about limits: "No Limits" by DaniLeigh. This short but fun track has a groovy beat that is nice to listen to. Like the other rap songs that we mentioned on this list, the lyrics of this song are about the rapper's lifestyle and having no limits.